Leadership Training
The goal of our international work is to network with local agencies, non-profits, churches and educational institutions in ways that will contribute to the educational needs of local communities.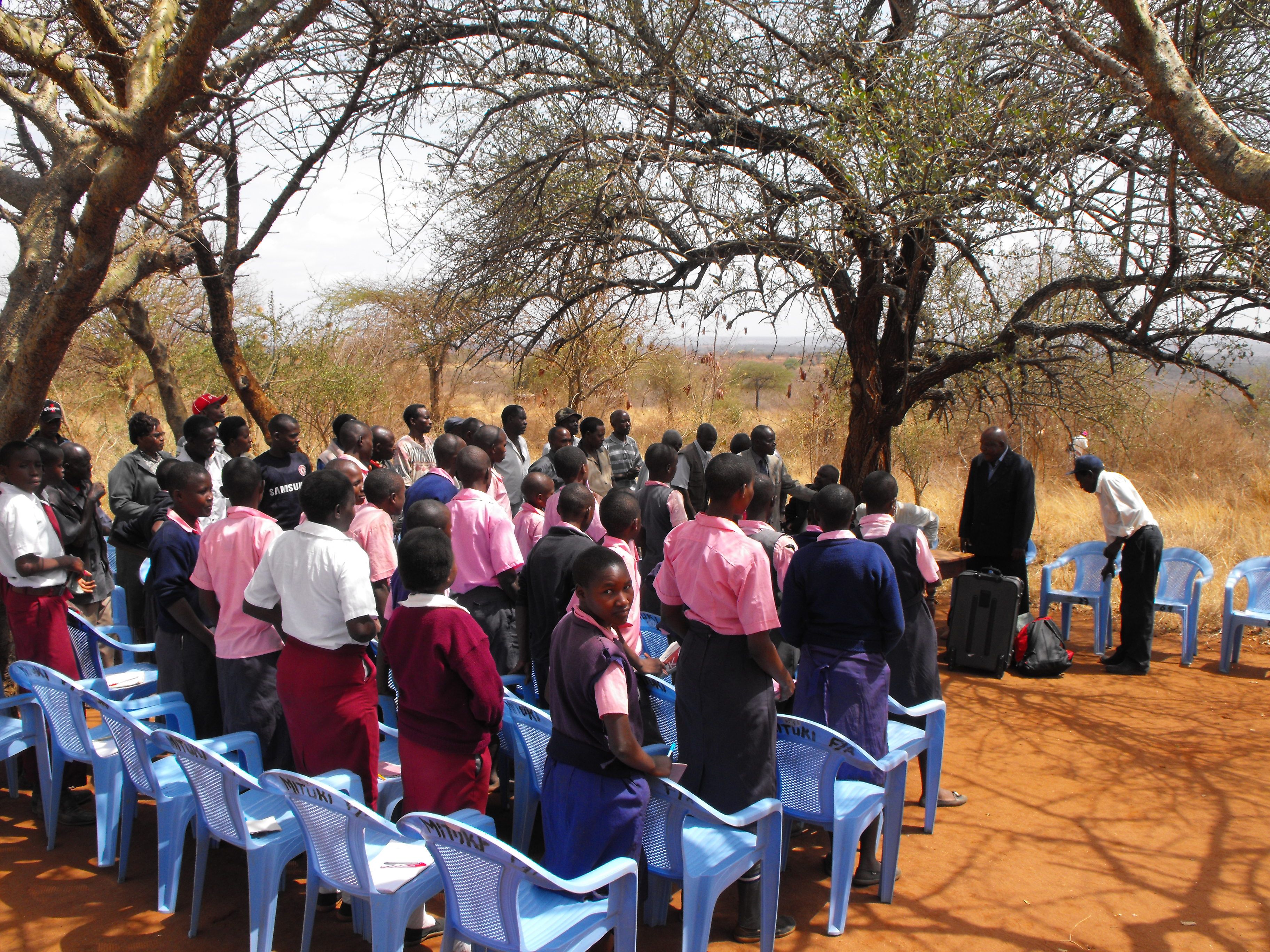 Global leaders learning together!
Global leaders, learning together has exciting possibilities. Kenya is a testimony to what can be achieved when leaders come together to learn from each other. WIN values partnership and believes in mutuality. To this end WIN works cooperatively with leaders particularly in the emerging world to foster best practices and to enhance and accelerate the expertise of leaders. WIN also desires to contribute to the conversation in co-operation with others regarding global leadership needs.
WIN values participation and togetherness in formulating new ideas leading to new leadership paradigms that will contribute to the flourishing and well being of people everywhere.
WIN believes that learning is most effective when it is done in community. WIN sees knowledge sharing as central to the belief that all people are knowledge bearers. Learning is most effective when:
we engage creatively with others in dialogue, feedback and a spirit of mutuality.

recognize that every human being has something to offer.

we build relationships through shared stories and life experiences regarding our own contexts.

we understand that everyone can be an innovative value creator and change agent.
At WIN we believe that learning needs to be challenging and empowering. We view effective learning as fostering understanding of a shared power world and of living in consideration of otherness.  Knowledge bearers are those who have knowledge of their own contexts, whose skills, talents and abilities are of a different genre. Often knowledge of this kind is unrelated to books and intellectual know how – knowledge of this kind finds its expression in life world experience related to situations with which we are unfamiliar. Examples of this kind of knowledge would be surviving the ravages of war, the effects of gender mutilation, sexual abuse and suppression among others.
Often, contexts determine knowledge. For example how women have learned to protect themselves against predators, how they have regained their emotional health and well being after experiencing the trauma of mass killings and gang rape without professional psychological intervention (there is none available), how they have survived in re-settlement camps as refugees, how they have survived when driven out of their homes and lands by rebels, how they have retained their sanity when forced to have abortions due to limited child policies, how they care for up to 26 dependents as is the case with many women in Africa caring for HIV/AIDS orphans, how they reintegrate child soldiers into society after years of brutal beating, torture and forced killings. These are skills we know little about in the Western world. 
I have personally had the privilege of meeting leaders with these types of skills and this kind of knowledge. Leaders who escaped from tyranny on little rafters, on raging seas. Leaders who bought second hand pillow-slips from the market and turned them into receiving baby blankets to support family which includes community orphans. Leaders who survived twenty years in the latrine pits due to religious persecution and unjust imprisonment. Leaders who said the reason they carried condoms in their purses was to protect themselves from the inevitable assault of rape. 
Often times these leaders have learned to navigate the realities of their world in a way we could only imagine. Help for them is not just around the corner. It comes from the knowledge they have gained through their experiences to survive in their given contexts. Their knowledge cannot be discounted. It is crucial to our understanding of what it means to be human in fallen world.
The time has come to invite others to our podiums, platforms and pulpits. We may be pleasantly surprised to find that those on the listening end are captivated by what they hear. WIN strives to educate in tandem with others in an effort to participate authentically and without pretentiousness in the greater community of learning. WIN believes in life long learning. Although we know a lot, the recognition is that we still have a lot to learn.
Thoughts from my time in Africa – By Dr. Gabriella Van Breda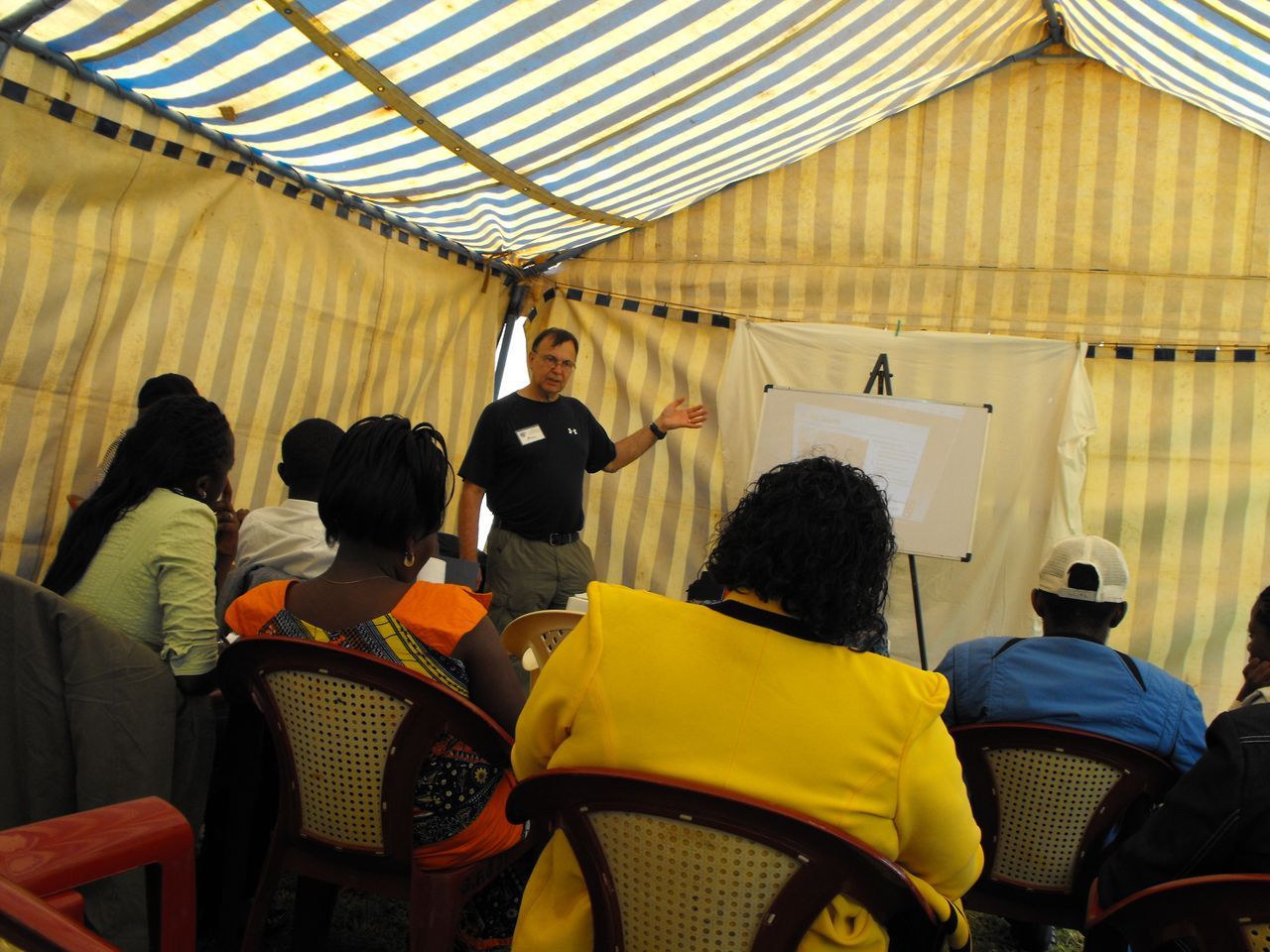 WIN Volunteer Fred Breedlove educating leaders in Kenya.